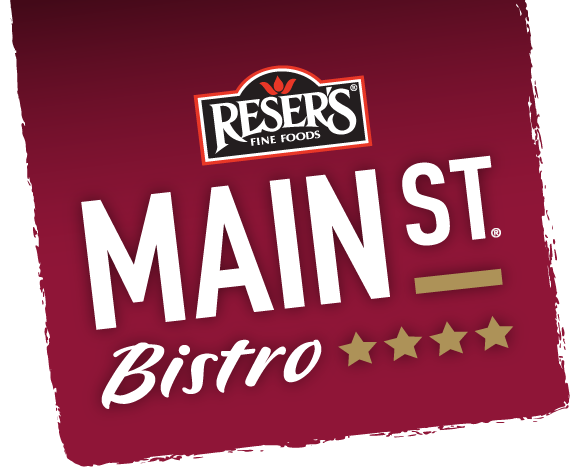 Ingredients
2 tablespoons canola oil
5 lbs. bone-in short ribs, at least 1 1/2 to 2 inches thick
Salt and pepper
1 large head garlic, sliced horizontally
1 medium onion, chopped
4 large celery ribs, chopped
2 large carrots, chopped
4 tablespoons tomato paste
2 cups of dry red wine
3 cups chicken or beef stock
3 sprigs thyme
1 sprig rosemary
1 cup parsley chopped
Zest of one lemon
(1) 32oz family size package Main St Bistro® Signature Mashed Potatoes
Instructions
Season short ribs with salt and pepper to taste.
Preheat oven to 275ºF. Heat oil in a large 7qt. Dutch oven over medium-high heat.
Working in batches, brown the ribs on all sides, about 6 to 8 minutes. Transfer browned ribs to a
plate.
Drain all but 2 tablespoons of fat from the pot. Reduce heat to medium, add garlic, cut side down; cook undisturbed for 2 minutes or until garlic is browned.
Add the onion, ribs and carrots. Cook and stir until vegetables are softened, about 7-10 minutes.
Add the tomato paste, stir and cook until caramelized, about 2 to 3 minutes.
Pour in the red wine and let simmer for 3 minutes, while scraping up any brown bits.
Return the beef ribs and any collected juices to the pot. Stir in the stock, thyme and rosemary.
Bring to a simmer, then cover and transfer it to the oven. Cook for 4 hours, or until the meat is fork tender.
Remove ribs from the pot. Strain the sauce, or using an immersion blender, process the solids after removing the garlic.
Heat family size Main St Bistro Signature Mashed Potatoes for 6 minutes in microwave per package directions. Serve short ribs and sauce over potatoes.
Sprinkle with parsley and chives.